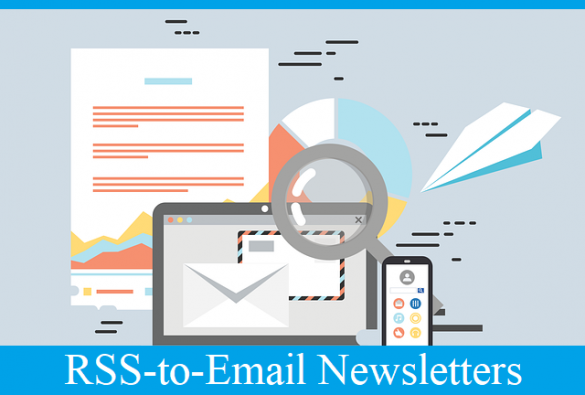 Here are the best ways to increase engagement with RSS-to-email techniques…
If you're an avid blog reader, you have probably seen how some of them might invite you to "receive the latest posts by email" or ask you to subscribe to their newsletter to get the latest articles.
When you opt in, these blogs generally send an automated email containing the latest blog post(s) at the time they're published, or as a compilation once per week or so.
How it's done: In short, bloggers simply provide their blog's RSS feed to an email marketing service (the best services are listed later in this article). This allows them to send out ongoing emails to existing subscribers at timed intervals.
These emails don't normally require any maintenance or ongoing customization once you go through the initial setup, and that's the beauty of this whole RSS-to-Email feature.
This enables subscribers to stay informed about the latest content without you having to manually create a broadcast or announcement every time a post is published.
I am currently subscribed to quite a few blogs in this manner. While they generally do a decent job, I feel that many bloggers aren't doing everything to leverage their existing subscribers.
Thus, the purpose of today's article is to take a deeper look at this long-standing feature and help you increase reader engagement through these automated RSS-to-email campaigns.
Benefits of RSS-to-Email Newsletters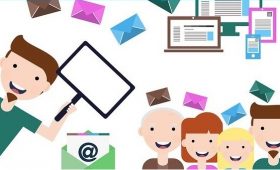 Convenience: This feature gives readers the opportunity to stay informed about your content directly through their inbox. It also means they don't have to deal with third-party RSS apps on their phone or web browser.
It saves time: This goes hand in hand with all of the above. Many readers would rather get the content in a convenient place they fully trust — mainly their inbox.
We live in a fast-paced world these days, and email delivery is pretty darn fast (especially since users know how to navigate their own inbox like the back of their hand).
Everything is fully customizable: Some might think that RSS-to-email delivery is meant to look boring and bland, merely presenting a list of headlines with a short excerpt. This couldn't be farther from the truth…
Depending on the RSS-to-email service of choice (we'll get to that in a bit) you can customize every aspect of your emails to make them as flashy and attractive as possible.
This includes changing their layout design, the addition of images, headline size, color, excerpt length, and custom content to go along your RSS feeds.
Ideal Content Types
Keep in mind that subscribers receive the *exact* content published on your blog (as opposed to you composing custom content separately for email broadcasts).
With that said, here are the most ideal content types that are generally easy and fun to digest via email:
News content: They're short, sweet, and usually contain edgy details directly on the headline.
Video content: this is great for entertainment blogs that aggregate content from places such as YouTube. For example, you could send subscribers a weekly list of DIY videos from your favorite YouTube channels after embedding them on your blog.
Curated jobs list: Do you regularly add jobs to your blog? These are great items to send to your subscribers — especially if you focus on niche job opportunities.
Classifieds listings: For example, let's say you run a blog dedicated to curating free items from websites like Craigslist and other classifieds. Your subscribers would be appreciative of daily emails containing featured items that had recently appeared on your blog.
General / diverse content: Of course, there's nothing wrong with delivering whatever niche your blog is focused in, either.
The Best RSS-to-Email Services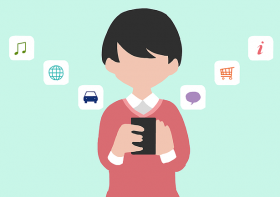 Most email marketing services, or autoresponder services, have an RSS-to-email feature and most of them work in a similar fashion. The main options you can configure typically consist of the following:
The amount of RSS feed items to send with each email (in other words, the amount of blog posts to include)
Ability to add a subject line
Adjust the frequency of said RSS emails (to be sent in real-time, or sent daily/weekly at specified intervals)
The ability to send only new feed items and not include previously-sent content
Some notable email marketing services with RSS-to-email functionality include:
AWeber
GetResponse
eLink
MailerLite
Sendinblue
ConvertKit
HubSpot
Clicking on any of the above services will take you directly to their respective tutorial on how they work. Again, most of them follow a predictable structure consisting of similar options.
How to Leverage RSS-to-Email Campaigns
Offer Exclusive Content to Subscribers
You might be asking yourself, how can this be done if all the content comes straight from the blog? Wouldn't blog readers also be exposed to this so-called exclusive content?
Well, not necessarily.
For example, WordPress categories have their own RSS feed by default (simply by adding the word "feed" after the category. For instance: www.website.com/exclusive-jobs/feed
You can hide said category from public view or even block it with one of many membership website plugins, whose main purpose is to allow/restrict content on your website.
With the above in mind, create a category and store exclusive content in there and nowhere else on the blog.
Then, using any of the aforementioned services, create a newsletter with the category's default RSS feed. This is the feed that your subscribers would receive. Pretty neat, huh?
Add Promotional Banners or Sections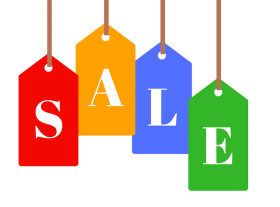 Did you know? When creating an RSS-to-email campaign, you can usually insert custom text at the top and/or bottom (with the actual RSS feeds occupying the middle portion of the email).
And this is something you only need to do once, as every email sent out will have this custom text already included by default.
Get creative with this space and use it to further advance your brand.
Provide Better Content
This idea is similar to the above. However, if you feel weird about holding back too much information to non-subscribers, you can simply offer minimal and complementary content to email subscribers.
For example, regular blog readers can see aggregated jobs without an excerpt or description, while subscribers can view full job descriptions.
You can hide excerpts / job descriptions on the blog itself through plugins like Themify Content Builder.
Keep it Varied
Let's say you run a fairly popular travel blog…
Your blog publishing schedule consists of various "segments" throughout the week. For example, every Tuesday is dedicated to posting the best travel pictures sent in by your readers…
As an extension of this, email subscribers can read a Q&A interview once or twice per month, based on readers who are willing to be interviewed for your newsletter.
The End Result
So, what is your ultimate goal here? The sky's the limit, really.
Leverage this growing viewership to promote a product / service, build a stronger brand, advertise a new contest, or simply to grow your social media channels.
Can you share more creative ideas with RSS-to-email campaigns? Feel free to let us know via our official Twitter page!
Elvis Michael is an avid blogger and e-trepreneur, endlessly exploring new ideas and effective ways to inspire.